21jun2:00 pm6:00 pmEvent OverMaximize Your Investment Potential - 6/21/181031 Intel For The Savvy Investor
RSVP to event
RSVPing is closed at this time.
Can not make it to this event?Change my RSVP
Time

(Thursday) 2:00 pm - 6:00 pm EST
Location

Palmer Vineyards

5120 Sound Avenue, Riverhead NY 11901
Event Details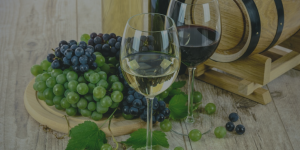 An informative seminar encompassing capital gain tax issues related to investment real estate, tax deferral options under §1031, a discussion of replacement property options and an update on current tax reforms affecting real estate investors:
Capital Gain Rates: 2017 vs 2018
Exchangers Beware: 1031 Pitfalls (seller financing, boot, qualifying property and related parties)
Strategies for multiple sales and purchases in a 1031 exchange
Evolving Law: Partnership Issues, Due Diligence of QIs, State Regulations
Tax Ownership Issues in a 1031 Exchange
The Potential Benefits of a Reverse Exchange
Diving into DSTs: How's and Why's of DSTs, DSTs Do's and Don'ts, Structure of DST versus TICs, Multi-Family DSTs
THURSDAY, June 21, 2018
2:00PM-2:30PM – Luncheon & Registration
2:30PM-4:30PM – Course
4:30PM-6:00PM – Cocktail Reception

PRESENTERS:
Pamela Michaels, Esq.
Sr. Vice President
Asset Preservation, Inc.
Daniel P. Raupp
Managing Partner & Co-Founder
Fortitude Investment Group
COST: Complimentary – Buffet Luncheon and Wine Tasting Included
EARN*
2 NY/2.4 NJ CLE Credits (Attorneys)
2 NY/2 NJ CPE Credits (CPAs)
2 NY/2 NJ CE Credits (Real Estate Professionals)
*NYS CLE for Attorneys – The Power of Strategy™ – (transitional and non-transitional)
NJ CLE for Attorneys – The Power of Strategy™ course #6
NYS CPE for CPAs – The Power of Exchange™ sponsor #002204
NJ CPE for CPAs – Asset Preservation, Inc. sponsor #20CE00239500
NYS CE for Real Estate Brokers – The Power of Strategy™ course #M12644
NJ CE for Real Estate Brokers – The Power of Strategy™ course #20201308
This content of this course is appropriate for both newly admitted and experienced attorneys. Stewart Title Insurance Company has been certified by the New York State Continuing Legal Education Board as an Accredited Provider of continuing legal education in the State of New York.
You must attend 100% of the course to be eligible for 2 NY CLE, 2.4 NJ CLE, 2 CPE or 2 NY CE credits. Certificates will be issued upon completion of class and execution of sign-in. (Per New York CLE rules-If an attorney has taken this class previously and received CLE credit for it, they are NOT eligible to receive credit again for the class.)
The material provided is for informational purposes only, does not constitute an offer to sell and is not an offer to buy real estate properties or securities. Please refer to further real estate and DST information and risks, which will be provided at the event. Securities offered through Concorde Investment Services, LLC (CIS), member FINRA/SIPC. Advisory services offered through Concorde Asset Management, LLC (CAM), an SEC registered investment adviser. Insurance products offered through Concorde Insurance Agency, Inc. (CIA). Fortitude Investment Group, LLC is independent of CIS, CAM and CIA, all of whom are independent of Asset Preservation, Inc.